Riverbend Water Resources District Board of Directors
Riverbend's Board of Directors is comprised of 5 members locally appointed to four-year terms. No person may serve more than two terms. Appointments are made as follows: two directors from the City of Texarkana, TX, one director from New Boston, one director from TexAmericas Center (RRAD), and one director at-large representing the collective interests of the remaining Member Entities. Appointments are reflective of the amount of water usage among Member Entities.
The Board meets regularly, at least once a month to set strategic direction and plan for the region's water resources, to approve projects ad large expenditures, and to review progress on major activities of the District.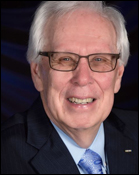 Fred Milton, President
City of New Boston
Graduate of Louisiana State University.  He's been a resident of New Boston area for 40+ years. Over 50 years experience in logistics and financial management associated with military assets.  Currently serves as President/CEO, Milton Integrated Logistics, Inc.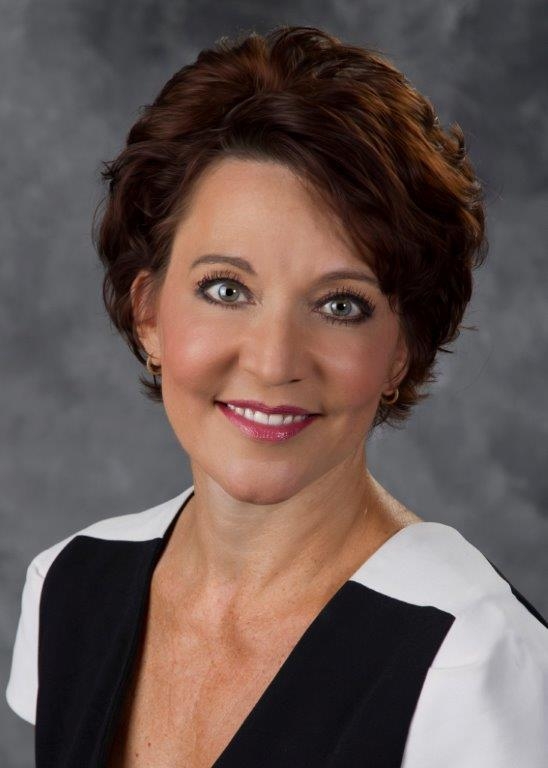 Sonja Yates Hubbard, Vice President
City of Texarkana, TX
Is a Certified Public Accountant from AICPA, who received her Bachelor of Science in Business Administration and accounting from the University of Arkansas in Fayetteville in 1985. Is a Principal of the Yates Group and previously served as the CEO of E-Z Mart, Inc. for nearly 20 years.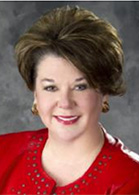 Tina Veal-Gooch, Treasurer
TexAmericas Center (RRAD)
Completed her undergraduate studies in Marketing and History at Texas A&M in Texarkana. She served for seven years as a member of the City Council for the City of Texarkana, Texas. Lifelong resident of Texarkana, Texas. Currently serves as the Executive Director of Public Relations for Texarkana Independent School District.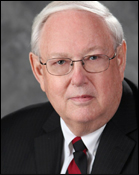 Jim Green, Secretary
Member-At Large
Attended Texarkana Junior College and East Texas State. Born and raised in Bowie County and has lived in Wake Village for forty-five (45) years. Partner with Bockmon Insurance dba Red River Members Insurance. He served as a City Council member for two years and as Mayor for three years on the Wake Village Council.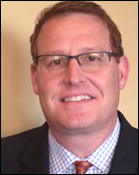 Marshall Wood, Past President
City of Texarkana, TX
Completed his undergraduate studies at Florida State University and received his law degree from South Texas College of Law. Lifelong resident of Texarkana, Texas. Principal partner in the local law firm Norton & Wood.
Riverbend Water Resources District Executive Director/CEO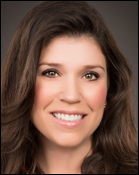 Elizabeth ("Liz") Fazio Hale joined Riverbend Water Resources District as the Executive Director/CEO in January 2016. At Riverbend, Liz oversees the management and operations of a local water district with over 15 member entities. She works with the members, and various business, industry, and environmental stakeholders from across the region to ensure the proper development and protection of the area's vast natural resources. Liz also manages the wet utilities including two wastewater treatment facilities for benefit of the Red River Army Depot, a U.S. military installation for army ammunitions and remanufacturing of vehicles, as well as TexAmericas Center, a mixed-use commercial and industrial business park.
Formerly, Liz served as the Director for the Committees on Natural Resources and Special Purpose Districts in the Texas House of Representatives where she provided strategic planning for the development of the state's natural resources and water rights, as well as in other legislative committees, for the State of Texas for more than ten years.
Liz possesses an expansive skill set and record of accomplishment leading the formulation and execution of public policy, as well as, demonstrating financial and legal expertise to drive sustainable change in the preservation and conservation of water resources. In 2011, Liz played an instrumental leadership role under the direction of Chairman Allan B. Ritter in the creation and passage of the SWIFT legislation (Texas 84th Legislature, H.B. 4 and S.J.R. 1) to finance over $27B in water development projects over the next 50 years.
Prior to serving as Committee Director, Liz pursued opportunities in the private sector, serving as a corporate tax advisor for KPMG, LLP specializing in international tax procedures and as a legal associate with a leading real estate and corporate law firm in Denver, Colorado. In these roles, Liz participated in several multimillion dollar and multinational transactional projects.
Liz holds both her LL.M. in Taxation and her J.D. from University of Denver Sturm College of Law. She is a dual-degree graduate of the University of Texas at Austin with a B.A. in Government and a B.S. in Communications.